ontwikkeling & brainstorms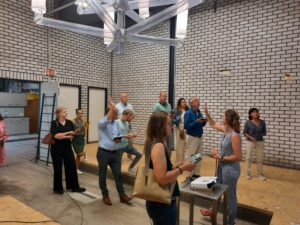 Hoe helpt SeDGe met (duurzame propositie) ontwikkeling?
Design principles as systems thinking, design thinking and lean zet ik in, waardoor jijzelf met een team aan de slag kunt gaan. SeDGe helpt bij brainstorms, sessies en bijvoorbeeld het ontwikkelen van een duurzamere propositie door te faciliteren zodat jullie als team meters kunnen maken. Plezier, behaalde doelen en time-management zijn onderdelen waar SeDGe zorg voor draagt.
It is also possible to facilitate just a part of the full design process. 
Partners en projecten, wie gingen je voor?